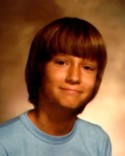 The organization was formed in November 1994, as a direct result of the tragic death of
15-year-old Tim Abernethy who was killed by a drunk driver.

Orillia Against Drunk Driving works to save lives that are tragically lost at the hands of drunk drivers through education and awareness. Doug Abernethy founded Orillia Against Drunk Driving in memory of his 15-year-old brother Tim. Tim was a bright and responsible young man whose life was tragically ended in a drunk-driving crash when he was only 15 years old. Orillia Against Drunk Driving is dedicated to him. Orillia Against Drunk Driving is aggressively working to focus resources to inform people about the dangers of drinking and driving and the threat impaired drivers pose to the community. Until that threat can be reduced and hopefully one day be eliminated, the campaigns and programs the organization operate will continue.