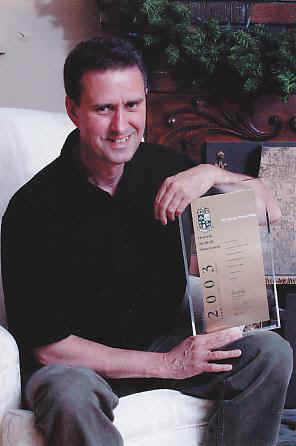 Doug Abernethy President (OADD)
April 2003, Doug Abernethy President of Orillia Against Drunk Driving was the recipient of the Community Service Award from the Simcoe County Medical Society for 2003. The Awards Committee and Board of Directors considered the nomination, submitted by Dr. Richard Johnston, President. The Community Service Award is awarded annually to a non-physician who has made a significant contribution to the health and welfare of the people of a local community as defined by involvement in community health and public welfare. The Board of Directors of the Ontario Medical Association unanimously concurred with the nomination by Dr. Johnston.
Doug Abernethy was responsible for creating the Alcohol Ignition Interlock device program which is now mandatory in the Province of Ontario for those convicted of drinking and driving.
Doug Abernethy told the OMA that it was an honor to receive the Community Service Award from the Ontario Medical Association for 2003, and he would like to receive the award in memory of his brother Tim who was 15-years-old when he was killed by a drunk driver.